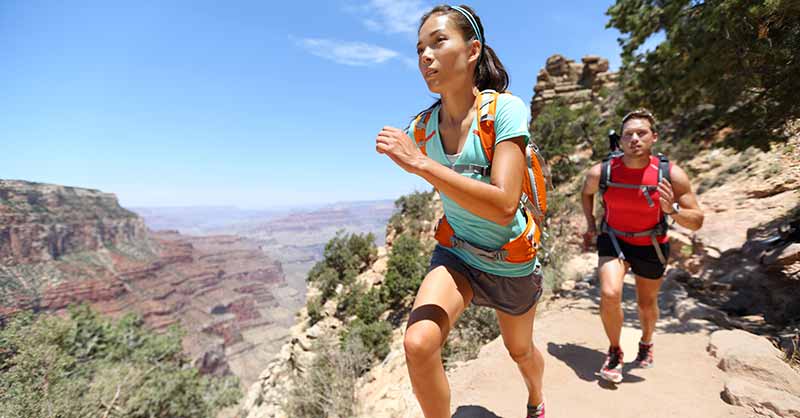 Posted on
---
Having an event to work towards is an excellent way to keep your training on track as well as just a really fun and positive way to spend some time outside.
The longer trail run events can present some risks for new trail runners so we've put together a short list of beginner friendly events.
You might be a newcomer to running in general or you might be making the switch to trail running from road running. Here's a list of awesome Trail Running Events in New South Wales which have a great range of distances including some shorter ones for beginners.
Sydney Trail Series - Manly Dam
10km, 21km, 30km

13th Jan, 24th Feb & 24th March 2018

Manly Dam, 15km north of Sydney.

With a scenic start/finish area on the shores of the dam, a range of technical trails, waterfalls and breathtaking views, Manly Dam is exactly what a Trail Running event should be!
After the race you'll be invited to make the most of their recovery station and even served a well deserved breakfast. Bacon and egg sandwich, anybody?

Visit http://www.sydneytrailseries.com.au/sydneytrailseries/manly to find out more about this event and the rest of the events in the Sydney Trail Series.
Raffertys Coastal Run
12km, 22km, 36km

13th July 2019

Raffertys Resort Lake Macquarie, 35km south-west of Newcastle.

Hosted from Raffertys Resort, this coastal run incorporates a perfect blend of Lake Macquarie, the historic Catherine Hill Bay and the Munmorah State Conservation Area.
This is an extremely family friendly event and even has a Kids Club to look after your little ones while you run! If the kids fancy getting involved then the 1km event, costing just $10, could be the perfect introduction to the world of running.

If you're a beginner looking for a short to medium distance event, Raffertys Coastal Run provides you with plenty of options and plenty of beautiful scenery. You can find out more at https://raffertyscoastalrun.com.au/
NOTE: Entries for this race open on the 5th of March but if you wanted something sooner, the same team run the Jabulani Challenge at Ku-ring-gai Chase National Park on the 7th of April and you can signup for that one now! With it's close location to Sydney and it's 12km race option, it's also a great event for beginners!
Photo Credit: Outer Image Collective
Snowies Ultra Trail Run Festival
5km, 11km, 21km, 50km

24th Feb 2019
Snowy Mountains, Crackenback, 190km south south-west of Canberra.
If mountains are your thing, then the Snowies Trail Run Festival is the event for you.
The action packed weekend boasts a range of running events from a beginner-friendly 5km up to a gruelling 50km.
Set in the spectacular Snowy Mountains, this is an extremely enticing opportunity to get away, relax, rejuvinate and activate in one of natures most picturesque playgrounds!
You can get the full run down of Snowies Ultra Trail Run Festival at https://www.trailrunaustralia.com/event/snowy-mountains/
I know, I know... We missed one out...
Have we forgotten your favourite beginner's trail race in New South Wales? Visit our Facebook and let us know!
Quick links
Contact
81-83 Campbell Street, Surry Hills, NSW 2010
support@trailsurvivor.com.au