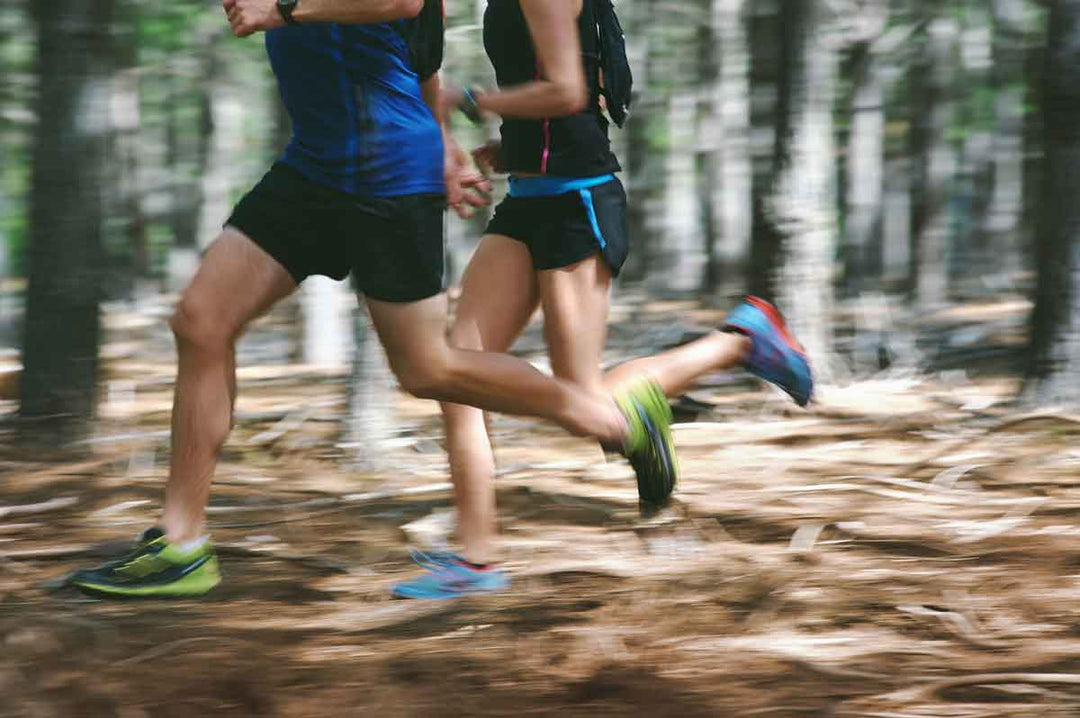 Posted on
---
Training for an organised, timed, trail run event is a great way to get motivated and stay on track towards your goals. It is also fantastic way to meet new people and build connections in the Tassie trail running community. 
Tasmania, with its wide open spaces, spectacular scenery and rugged wilderness, is a trail runner's dream!
The state has its fair share of long and gruelling ultra marathons but also offers run family friendly events for runners looking to tackle shorter distances. 
We've put together a short list of "beginner friendly" trail run events in Tasmania. Whether you're new to running or new to trails, you should find something suitable below!
A Quick Note About Safety
Trail Running is a great a way to stay healthy and fit but heading out into the wilderness is not without its risks. Whether it is a sprained ankle, a snakebite or getting lost its important to prepare for the unexpected. Make sure you familiarise yourself with the area before setting out and pack the proper gear. The Trail Survivor Ultra Kit is a light-weight all-in-one kit that is packed with everything you need to face the unexpected and stay safe out on the trail.
In no particular order...
RAIL TRAIL RUN & RIDE
Location: Scottsdale Train Station, Scottsdale, Tasmania, Australia
Photo source: https://www.facebook.com/railtrailrunride/
Quick Facts:
Distances: 2km, 7km, 14km, 27km, 54km
Date: 12th -13th September 2020
Organiser: Rotary Club of Scottsdale and Ultrain
Website: https://www.railtrailrunride.com.au/
Description
The Rail Trail Run and Ride offers options suitable for all ages, abilities and experience levels. The 2km, 7km and 14km routes take place on flat to gradually undulating tracks with managed road crossings.
This event is held on the picturesque North-East Rail Trail, between Scottsdale and Billycock, which boasts lush forest vegetation and views of the surrounding mountains. All money raised goes to support the development and ongoing maintenance of this fantastic trail.
Scottsdale and the surrounding areas offers a range of attractions, accommodation and free camping, why not make a weekend of it!
TASSIE TRAIL FEST
Location: Trevallyn Reserve / Cataract Gorge, Launceston, Tasmania, Australia
Photo source: http://www.tassietrailfest.com.au/
Quick Facts:
Distances: 2km, 3km, 7km, 9km, 17.5km, 52.5km
Date: 22nd - 24th of January 2021
Organiser: Ultrain
Website: http://www.tassietrailfest.com.au/

Description
The Tassie Trail Fest, as the name suggests, is an absolute festival of trail running. The team at Ultrain wrote an absolutely amazing description so I'll leave it to them:
"... in the greatest single track state in Australia, on the sexiest, silkiest trails you'll ever run. Tassie Trail Fest is everything you could ever dream of if you want to gorge yourself on wilderness running, including plenty of distances for all capabilities, Tassie bush at it's best and sweeping routes that will blow your legs. This is pure, raw Tasmanian running at its best. Run one event. Or run them all. It's an a la carte smorgasbord of trail."
GONE NUTS 101
Location: The Nut State Reserve, Stanley, Tasmania, Australia
Photo source: https://www.facebook.com/gonenutstasmania
Quick Facts
Distances: 25km, 50km, 75km, 101km
Date: 29th February, 2020
Organiser: Tasmanian Multisport Adventures
Website: http://www.gonenuts.com.au/
Description
Taking place in the state's north-west corner at one of Tassie's most visited icons, The Nut, is the epic Gone Nuts 101 Adventure Run.
The scenery is breathtaking and the running is challenging on the body and mind. This event is in any serious trail runner's calendar.
We nearly didn't include it in this beginners list because the shortest distance is 25k. However, there are no cutoff times for the 25k race and walkers are more than welcome. The course includes beach, rocks, farm land, rolling green pastures and spectacular views.
Everything about this event is epic and it's perfect for those seeking some adventure!
I know, I know... We missed one out...
Have we forgotten your favourite beginner's trail race in Tasmania? Visit our Facebook and let us know!
Quick links
Contact
81-83 Campbell Street, Surry Hills, NSW 2010
support@trailsurvivor.com.au